CHS All-Sports Booster Club Scholarship Deadline–June 1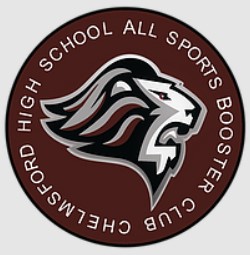 The Chelmsford High School All-Sports Boosters Club is awarding 15 scholarships in the amount of $1,000 each – including $2,000 each to the top scoring males and females – to graduating senior student-athletes.
The deadline to apply for the scholarships is Thursday, June 1.
Application eligibility requirements include:
Chelmsford High School graduating senior
Student-athlete, student-trainer or student-manager
Minimum 3.0 grade point average
A letter of acceptance into a college, university, post-secondary, accredited trade school or military academy must accompany the application
Scholarships are scored and awarded to student-athletes for extraordinary athletic performances, exceptional leadership, exemplary sportsmanship, academic excellence, and meaningful community engagement. Participation in Chelmsford High School athletics and academic accomplishments will be verified by the Athletic Director.
For more information, visit the CHS All-Sports Booster Club scholarship page or e-mail chelmsfordboosterclub@gmail.com.