Winter Sports Registration is OPEN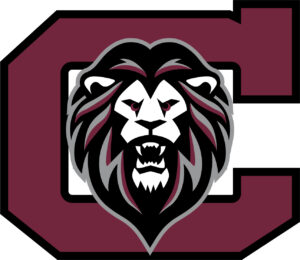 With our fall teams into the postseason, the time to register for our 2022-23 winter sports.
Winter sports at CHS:
Basketball: Boys Varsity, JV and Freshman
Basketball: Girls Varsity, JV and Freshman
Cheer: Varsity
Gymnastics: Varsity
Ice Hockey: Boys Varsity, Junior Varsity 'A,' and Junior Varsity 'B'
Ice Hockey: Girls Varsity coop with Billerica
Indoor Track and Field: Boys Varsity and JV
Indoor Track and Field: Girls Varsity and JV
Skiing: Boys
Skiing: Girls
Swimming and Diving: Boys Varsity and JV
Wrestling: Varsity, JV
STUDENT ATHLETIC TRAINING PROGRAM
If interested please contact Kate Chagnon, Head Athletic Trainer, at ChagnonK@chelmsford.k12.ma.us
START DATES
Cheer: Dec. 5
All other sports: Nov. 28
REGISTRATION
In order to participate in CHS Athletics everyone must register and pay at the following link:  www.myschoolbucks.com.
Players who have not registered  will not be able to participate on Day 1.  Athletes will also not receive any uniforms or equipment until they have registered.
Please register ASAP so that Coaches can develop plans and begin to distribute information to prospective players. You will not be automatically charged as in years past. This new system will send everyone an invoice once teams have been picked. Everyone will then have five days to make payment. Anyone who has not made payment within that time frame will not be allowed to participate until payment is received. The estimated Invoice Date is Friday, Sept. 2.
PHYSICALS
Every athlete must have an up to date physical in order to participate on Day 1. Physicals are good for 13 months. If your physical expires during the season you will not be allowed to participate. Every athlete please schedule your athletic physicals ASAP so you can participate on Day 1.
In the online registration there is a link for a google form to upload physical information.
TWITTER
It is recommended parents open a Twitter account and follow the CHS Athletics twitter at: @_LionsAthletics for information, scores, news, etc.
QUESTIONS
If anyone has any questions please email Dan Hart, Director of Athletics, at hartd@chelmsford.k12.ma.us, or Rebecca DiStasi, Athletic Department Secretary/Cheer Coach, at distasir@chelmsford.k12.ma.us.