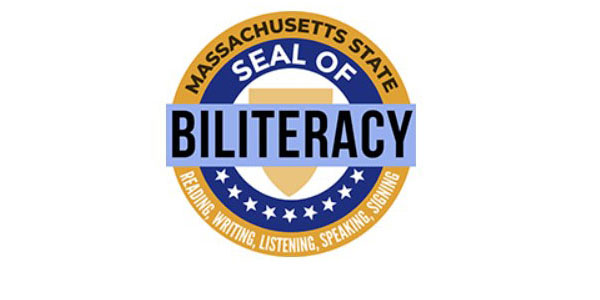 Twenty CHS Seniors Earn Massachusetts DESE State Seal of Biliteracy
in News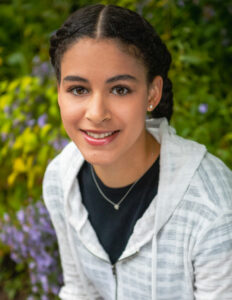 Rodriguez earns Seal in two languages; Hussain, Soliman and Ashok also earn dual honors
CHELMSFORD, MA (May 5, 2022) – Senior Sofia Rodriguez earned the Massachusetts Department of Elementary and Secondary Education (DESE) Seal of Biliteracy in two languages and led 25 Chelmsford High School seniors to similar honors, the CHS World Languages Department announced Thursday.
The Seal of Biliteracy is an award granted by state-approved school districts that recognizes high school graduates who attain high-functioning and academic levels of proficiency in English and at least one other world language – through reading, writing, listening and speaking – by graduation. Students who received a score of six in all four categories earned the Seal of Biliteracy.
Additionally, seven CHS seniors received the Language Opportunity Coalition Biliteracy Achievement Award, presented to those students who scored at least a five in the four categories of their language of choice. In 2021, nine students earned the Seal of Biliteracy while eight seniors earned LOC Achievement Award honors and 10 seniors the LOC Biliteracy Attainment Award.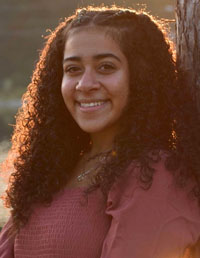 Of the 25 seniors honored, Ms. Rodriguez earned the Seal of Biliteracy in both Spanish and French and was among four seniors who earned dual honors. Fawad Hussain also earned the Seal of Biliteracy in Spanish as well as the LOC Biliteracy Achievement Award in Urdu while Lara Soliman earned the Seal in Arabic and LOC honors in French.
Athul Ashok earned the LOC award in both Spanish and Malayalam.
"We are thrilled that so many seniors are taking advantage of the opportunity to demonstrate and be recognized for their multilingual skills," said Jessica Nollet, Coordinator of World Languages at Chelmsford Public Schools. "There are over 60 different home languages spoken by families and students in the Chelmsford Public Schools, and taking an exam to qualify for the Seal of Biliteracy is a wonderful way for these students to be celebrated.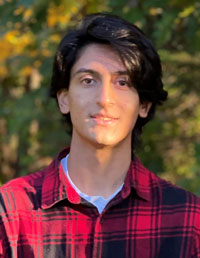 "The ability to communicate in a world language is an incredibly valuable skill in many fields and career paths for students," Ms. Nollet added. "Colleges and universities are starting to award college credit for students who earn the Seal of Biliteracy."
Also achieving the Seal of Biliteracy in Spanish were seniors Arina Kondakchyan, Brianna Figueroa, Ganesh Danke, Jennica Hamm, Joseph Baker, Kara deMoulpied and Katherine Mason along with Maggie Li, Ruby Collins, Shoumik Kundu and Vishant Raajkumar.
Along with Ms. Rodriguez, three seniors earned the Seal in French including Aidan Phuong, Lily Daigle and Larry Yang, while Abdul Rafay and Daniel Jeong earned the Seal in Korean and Cheyenne Paladini in Portuguese.
Also earning LOC Achievement Awards were Alyson Moore and Samantha Malone (Spanish); Allison Shalek (French) and Vanshika Singh (Hindi).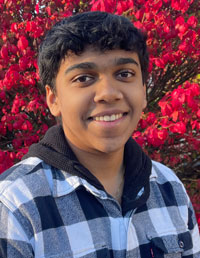 CHS's 25 seniors covered eight languages: Spanish, French, Hindi, Portuguese, Arabic, Korean, Malayalam and Urdu.
2022 Massachusetts DESE Seal of Biliteracy, Language Opportunity Coalition Biliteracy Achievement Award Recipients
Seal of Biliteracy | Language(s)
Joseph Baker | Spanish
Ruby Collins | Spanish
Lily Daigle | French
Ganesh Danke | Spanish
Kara deMoulpied | Spanish
Brianna Figueroa | Spanish
Jennica Hamm | Spanish
Fawad Hussain | Spanish
Daniel Jeong | Korean
Arina Kondakchyan | Spanish, Russian
Shoumik Kundu | Spanish
Maggie Li | Spanish
Katherine Mason | Spanish
Cheyenne Paladini | Portuguese
Aidan Phuong | French
Vishant Raajkumar | Spanish
Abdul Rafay | Korean
Sofia Rodriguez | Spanish, French
Lara Soliman | Arabic
Larry Yang | French
Language Opportunity Coalition Biliteracy Achievement Award
Athul Ashok | Spanish, Malayalam
Fawad Hussain | Urdu
Samantha Malone | Spanish
Alyson Moore | Spanish
Allison Shalek | French
Vanshika Singh | Hindi
Lara Soliman | French
About Chelmsford Public Schools
The Chelmsford Public School District provides all students with multiple pathways to optimize their own potential for academic excellence, leadership, and social and emotional wellness. The mission of the Chelmsford Public Schools is to educate, engage, prepare, and empower well-rounded and knowledgeable learners to PERSEVERE through challenges, demonstrate RESPECT and INTEGRITY in their words and actions, are DEDICATED to their community, and display EMPATHY as global citizens while discovering and pursuing their full potential.  This PRIDE-driven culture enables all members of the school community to support the growth and development of students.  For more information, please visit www.chelmsford.k12.ma.us.