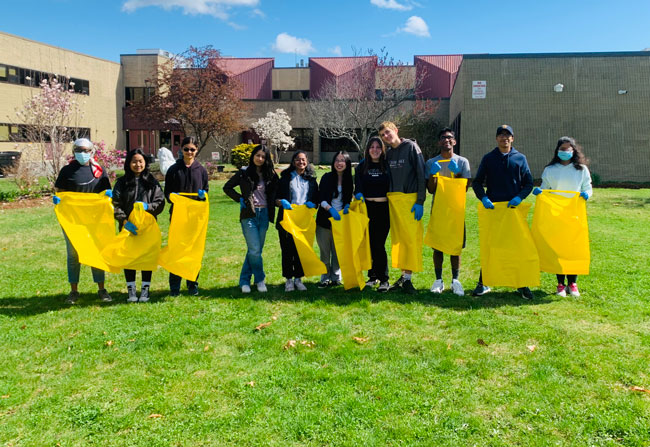 GALLERY: Highlights From the CHS Ecology Club's Earth 'Week'
in News
The Ecology Club at Chelmsford High School used its Spring Break to beautify the campus and support the Town.
On Tuesday, Apr. 18, 14 members assisted custodial staff raking leaves.
On Saturday, Apr. 22, Earth day, students assisted the Chelmsford Department of Public Works with collecting hazardous waste from residents.
Other members advocated for a greener planet in front of the Chelmsford Library, speaking with residents about the Club's year-long green endeavors at the high school.
The Ecology Club's Green Crusaders hope their efforts will help make a difference to our community and raise community awareness about sustainability.