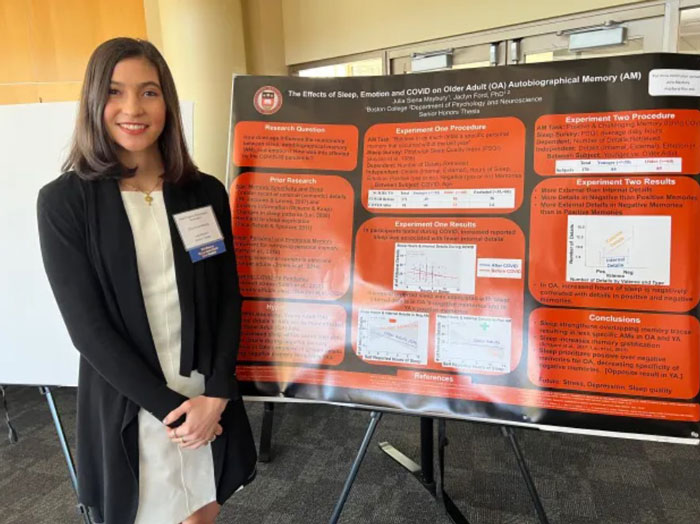 The Sun: 'Wickedly smart' Chelmsford High alum named 2023 Gates Cambridge scholar
in News
By CAMERON MORSBERGER | cmorsberger@lowellsun.com
CHELMSFORD — The Gates Cambridge Scholarship, a prestigious program at the University of Cambridge, accepts only "the most academically outstanding and socially committed US citizens," according to its website.
A Chelmsford native happens to be one of them.
Julia Maybury, a 2018 Chelmsford High School alum and masters student of psychology at Boston College, is part of a 23-person cohort to be named Gates Cambridge scholars this year. She's also just one of five candidates in the biological sciences to be selected out of up to 100 that applied.