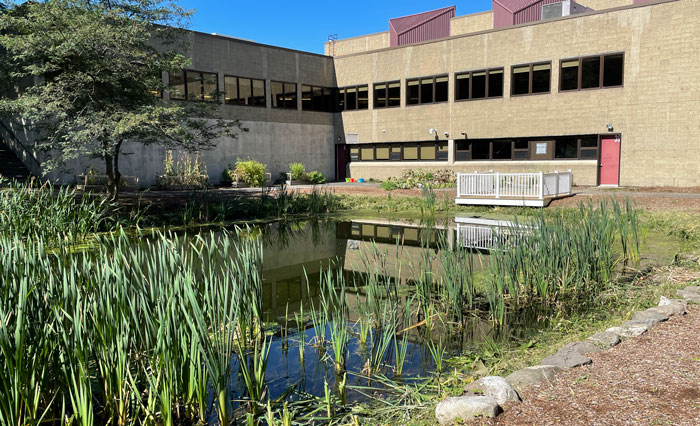 Environmental Technology and Biotechnology Pathway
Massachusetts is a flourishing and growing hub for the life sciences with endless opportunities ranging from entry level to PHD. According to the Massachusetts Biotechnology Education Foundation's (MassBioEd) 5th annual Life Sciences Employment Outlook, in 2020, state life sciences companies employed more than 89,000 — an employment base which has grown by 67% over the last decade.
Extrapolating from historical employment growth leads to an increase of approximately 5,000 new jobs each year through 2024, adding 20,000 employees for a total expected employment of over 109,000 by the end of 2024.
Life sciences includes a broad range of industries including biomedicine, pharmaceuticals, biophysics, neuroscience, cell biology, biotechnology, and environmental sciences.  Students at Chelmsford High School have the option of pursuing a designated "lane" within the Life Science Pathway, where they can choose Environmental Technology or Biotechnology. These two options will help students prepare for industry recognized credentials relevant to their senior internship.
Life Sciences Technical Coursework
Biology-H, CP (10 Credits, Grades 9, 10, Lab-based)
This first year Honors Biology course is designed to prepare students for the next generation of science standards and practices. The high school biology content standards build from middle school and allow grade 9 or 10 students to explain additional and more complex phenomena related to genetics, evolution, the functioning of organisms, and interrelationships between organisms, populations, and the environment. There is significantly higher academic expectations of students in honors level courses.
Students are required to complete daily homework assignments and are expected to be more independent and highly motivated. Frequent laboratory exercises, designed to correlate with text materials, provide students with opportunities to learn and use techniques and equipment associated with biological research. Independent reading, research and writing assignments extend learning beyond the classroom. Students are expected to take the MCAS Biology assessment in the spring.
Prerequisite for Honors: Recommendation of Physical Science teacher; incoming freshmen must have teacher recommendation, Term average of 93 or higher in 8th grade science, Benchmark average in the Exceeding Range, and one of the following:  placement into Honors Math or received an advanced score on the grade 7 ELA MCAS Exam.
Chemistry-H, CP (10 Credits, Grades 10, 11, Lab-based)
The major focus of chemistry is on matter and its interactions. Quantitative and qualitative methods can be used to explain how matter interacts. Fundamental basics of matter are determined by the structure of atoms and the compounds they compose. Reactivity and properties of compounds are explored through a variety of inquiry-based laboratory activities.
Topics covered include: atomic theory, stoichiometry, gas laws, bonding, solutions, and thermodynamics. Honors Chemistry is a full year course created for students who have demonstrated a sincere interest in the sciences with students independently using algebra skills in the context of the chemistry curriculum. Honors students should expect to have 1-2 hours of independent work per night. Chemistry CP provides a foundational understanding of chemistry and may be taken as a Dual Enrollment course with Middlesex Community College as a general science credit (CHE 121).
Prerequisite for Honors:  Successful performance in Honors Biology, successful performance in an Honors level Algebra-based Mathematics course or advanced performance in CP algebra-based mathematics course, teacher recommendation.
Students have the option to pursue advanced courses with a focus on Biotechnology or Environmental Technology. Students must choose two courses from below (free dual enrollment courses pending grant funding).