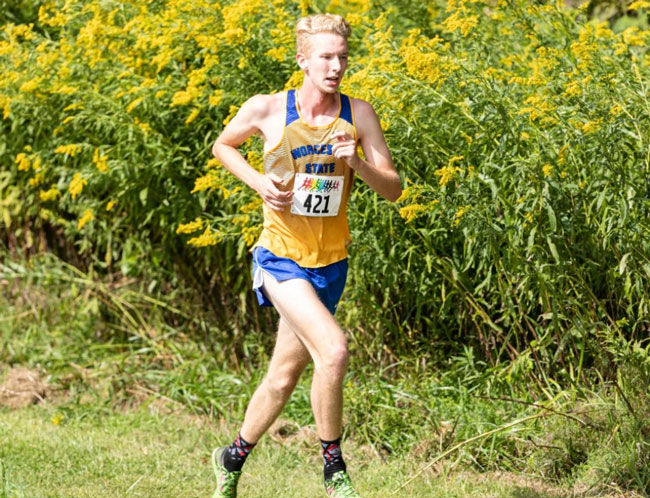 The Sun: Drew Fottler '18 Leads the Way at Worcester State
in Newsletters
Chelmsford native named MASCAC Runner of the Week for second time
By Christopher Hurley, churley@lowellsun.com
Once is never enough for Drew Fottler.
The Chelmsford native just keeps on trucking, as he trailblazes his way through the woods and into the record books, with the Worcester State University men's cross country team.
After securing a sixth-place finish at the James Earley Invitational, Oct. 9, Fottler found himself in the spotlight once again, as the Massachusetts State College Athletic Conference Runner of the Week. It marked the second time this season that business administration major has been honored with the prestigious honor, as the top cross country athlete in the MASCAC.