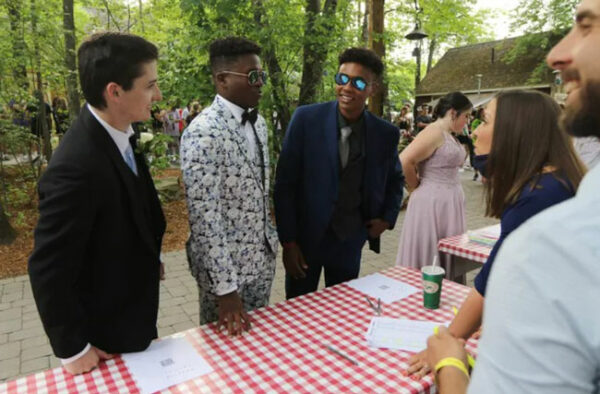 Eagle Independent: Chelmsford High School prom goers enjoy outdoor festivities
in Newsletters
By MARGARET SMITH, Eagle Independent
WESTFORD — It's a night of banquets and ballgowns.
But for Chelmsford High School seniors, the prom was also a night of bumper cars, cornhole, and taking time out from music and dance for a quiet round of golf.
And for some, ditching high heels for high-top sneakers to negotiate the grass and footpaths.