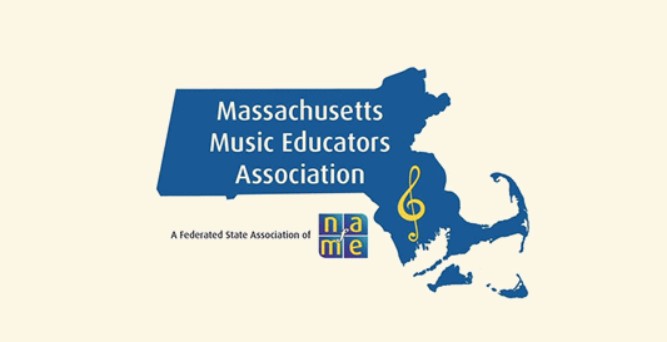 MMEA Selects 14 CHS Student-Musicians to Northeast Senior District Music Ensemble
in Newsletters
Thirteen CHS students recommended for All-State auditions
CHELMSFORD, MA (Nov. 29, 2021) – Fourteen student-musicians from Chelmsford High School – representing band, orchestra and chorus – qualified for the Massachusetts Music Educators Association (MMEA) Northeastern Senior District Music Ensemble, the MMEA announced last week.
Thirteen student musicians who received a score in the top 50 percent of their area received All-State recommendation and move on to audition for All-State honors to be announced in February.
Juniors Kaitlyn Kaminuma and Sarah Roch earned First Chair honors while senior Daniel Schiefen was named to the MMEA Northeast Jazz Ensemble for the second straight year. Ms. Roch and Mr. Schiefen were among nine students who repeated MMEA Northeast Senior District honors from 2020.
For the second straight year, auditions for the Ensembles were performed virtually and all 14 students received individualized feedback from experts. However, after a year's absence due to the Covid-19 outbreak, each will perform at an in-person concert Saturday, Jan. 8, at a venue to be announced.
The return of the Jan. 8 live performance caused the MMEA selection committee to reduce its ensemble size to comply with Covid-19 safety regulations. Only 40 percent of students who auditioned were named to the Ensemble, which included only a string orchestra rather than a full orchestra.
"It made a competitive process even more selective," said CHS Chorus Director Amanda Roeder. "I'm extremely proud to send three students to this year's festival, and then on to the All-State auditions in January. These students have honed their craft for many years, and their success is a testament to their hard work and thoughtful preparation."
Kate Comeau, Director of Orchestras at CHS, will send three of her students to the Ensemble.
"I'm so proud of my students. There's so much that has been disrupted during the pandemic, and it's obvious they have taken the past two years and continued to work hard at their instruments," Ms. Comeau said. "I always think students need opportunities like this, but I think this year it is particularly needed. I'm proud of all the students who auditioned. It's hard to take your hard work and put it on display."
The Chelmsford Friends of Music will cover the participation fees for all 14 CHS students.
Recipients of the MMEA Northeastern Senior District Music Ensemble included:
—
Student | Distinction | Instrument
Jacquelyn Brennan-Barbeau! | Orchestra | String bass
Sarah Buliszak*! | Band | Flute
Keira Comtois* | Chorus
Doug Demarais* | Chorus
Eleanor Desmarais* | Chorus
Kaitlin Kaminuma*# | Orchestra | Violin
Nick LaCava*! | Band | Snare drum
Cynthia Lu*! | Orchestra | Violin
Hailey Peffer* | Band | Alto Saxophone
Kyle Pinto*! | Band | Trombone
Sarah Roch*#! | Band | Mallets
Daniel Schiefen*+! | Band/Jazz Ensemble | Trombone
Jack Tallent*! | Band | Tuba
Keya Upadhyay*! | Band | Flute
#Denotes First Chair position
*Denotes All-State recommendation
+Denotes jazz ensemble
!Named to 2020 MMEA Northeastern District Music Ensemble
About Chelmsford Public Schools
The Chelmsford Public School District provides all students with multiple pathways to optimize their own potential for academic excellence, leadership, and social and emotional wellness. The mission of the Chelmsford Public Schools is to educate, engage, prepare, and empower well-rounded and knowledgeable learners to PERSEVERE through challenges, demonstrate RESPECT and INTEGRITY in their words and actions, are DEDICATED to their community, and display EMPATHY as global citizens while discovering and pursuing their full potential.  This PRIDE-driven culture enables all members of the school community to support the growth and development of students.  For more information, please visit www.chelmsfordschools.org.